What We Do
We partner with organizations to design and build innovative Salesforce solutions tailored to their unique business needs. We specialize in solving complex problems to create scalable, futureproof applications that drive transformational experiences for teams, partners, and customers.
Our Enterprise Salesforce Solution services are right for you if:
You're a Salesforce customer requiring capabilities that can't be accomplished with native Salesforce solutions or apps available on the AppExchange.
You want to develop a proprietary solution

You want to replicate an existing business process on Salesforce

You have an existing solution that isn't performing to your expectations
We're Trusted By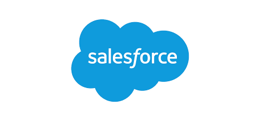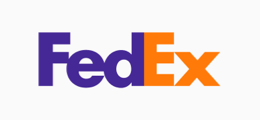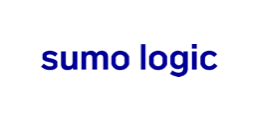 Why CodeScience?
Since 2008, we've been building successful solutions and strong relationships in the Salesforce ecosystem. Our expertise and relationships enable us to develop enterprise Salesforce solutions that address your most complex business challenges, driving growth and transforming the way you do business.
We Know Salesforce
In addition to having built nearly 100 enterprise solutions, we're also a trusted advisor to Salesforce — in fact, they often call on us to lend a hand in developing their products and Clouds. We leverage our insider access to help our clients minimize risk, successfully navigate the ecosystem, and drive innovation and measurable outcomes on the Salesforce platform.
We're Trustworthy
We take pride in the fact that we consistently deliver on time and on budget, whether your timeline is months or years. (Plus, people tell us we're great to work with!)
We Build for the Future
Unlike some of our competitors, we take a long view. Our goal is to build solutions that address your most complex business problems today, but are also ready for what's coming next.
For us, impossible is another word for opportunity.
Benefits of Our Enterprise Solutions
Limitless
We architect for scalability, so you'll avoid the headaches that platform, data, and user volume limits can cause down the road, positioning you to evolve with your business's changing needs and stakeholder demands.
Built Right the First Time
Building for scale also means optimizing for future Salesforce innovations and releases, resulting in lower maintenance costs and eliminating costly interruptions caused by technical debt.
Build Once, Use Many
We design to ensure cross-functionality with the simplicity of installing an app. Our solutions are built to work wherever Salesforce is installed and to "play well" with other apps and platforms.
Minimize Risk, Maximize Opportunity
All of the above means you'll have the peace of mind that comes from knowing you're in expert hands. You'll also have a partner who has your back and lives to drive the outcomes that will take your business to the next level.
CodeScience was extremely nimble — they were able to flex their team and align resources with our needs as we iterated our concept on the fly. They are a true partner in every sense of the word."


COO | VIIZR by Ford

The CodeScience team's patience and willingness to make sure we had the knowledge we needed to build on top of the product they built for us with the same best practices was incredibly reassuring. We've been set up for success."


Director of Product Management, International Healthcare Nonprofit
CodeScience helped us put a framework in place that lowers our costs and increases our ability to deliver needed functionalities. Most importantly, we're consistently conveying a message to our customers that we can respond to their feedback, faster."


Senior Product Manager | SpringCM, a Docusign company
We had the internal team that could get to the finish line, but CodeScience gave us a big push out of the gate, getting us to the end product a whole lot faster, cutting our initial release development in half."


Global Healthcare Technology Provider
Ready to get started?
If you're looking to build or scale a Salesforce solution, take advantage of our deep expertise and insider access to minimize risk and drive innovation and measurable outcomes for your business. Just answer a few quick questions so we can get you to the right person.
We look forward to working with you!