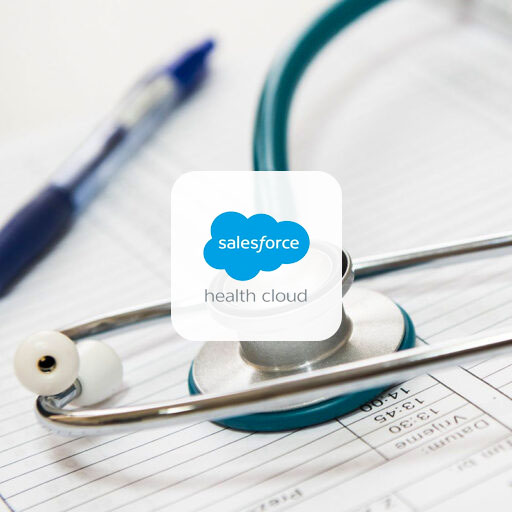 Key Results
Simplified and centralized patient intake and discharge paperwork with an intuitive UX
Provided real-time reporting and analytics for coordinators and physicians
Created a working demo in 3 months for a major industry event
Released a full product in 6 months that jump-started a relationship with the Salesforce Health Cloud Go-to-Market Team
The Background
For over 25 years, FormFast's mission has been to address the challenges of paperwork in the healthcare setting. They built an enterprise software platform that integrates EHRs and other systems to automate required documents, capture data, and accelerate workflows. While FormFast's technology helped them secure a spot as a leader in the space, they realized a core business challenge; they weren't extending their reach beyond their onsite environments.
FormFast saw an opportunity to change the way patients completed their pre and post-care paperwork.
Transmission of forms — even when they can be downloaded from a website ahead of time — has required printing, fax, mail, and/or in-person visits. It results in information coming in from a lot of different directions, and a lot of patients waiting until they're on-premise to deliver them," describes Yancey Stout, Product Manager at FormFast. "This causes a delay in hospitals receiving information. Some of that is really important to prepare for whatever they're coming in for — from insurance verification to identifying risks with a patient that they may not know till the day of."
To solve this problem, they needed a secure platform that hospitals and doctor's offices were already using, but also had the opportunity to scale. With the recent release of Salesforce Health Cloud, this busy, startup-sized team came to CodeScience to create an unparalleled UX that patients aged 16-100 would be comfortable using from their desktop, tablet, or mobile phone, with a dashboard that care coordinators and providers could use to manage all forms in the patient lifecycle…and launch in time for HIMSS (Healthcare Information and Management Systems Society), which was only three months away.
The Science: Flexibility and Innovation Pave the Road to Success
With three months to deliver a working demo and contending with regular platform changes due to the recent release of Salesforce Health Cloud, flexibility was key. CodeScientist JT Lovell explained, "There were changes happening at Salesforce at the time — they'd only recently launched HealthCloud. We had to build it both for what was available at the time, but also support the changes coming."
To achieve what FormFast envisioned required a complete customer layout that worked on desktop, mobile, and tablet devices.
At CodeScience, our goals are broader than creating applications that look good and function well. We work with customers to cultivate important user feedback. Yancey discussed this process:
We did a lot of customer testing during the agile process, granting us great feedback that allowed us to get functionality right and be of use to our core clients, the care providers. It really allowed us to focus on the important things that help our clients move forward in their technology evolution."
FormFast Connect creates an intuitive web interface that guides patients through all the steps and documents that need completion pre-admission or post-discharge — and allows the provider to employ the help of family that may not be accompanying them to the actual care appointments.
For coordinators and physicians, data coming in is tracked in real time through a dashboard that marks the completion of tasks, allowing clinicians to monitor the progress of their patients. In addition, providers can create templated checklists of forms — say, the five forms needed for a specific procedure — and quickly assign them to patients without recreating them each time.
Connect also equates to centralization. The software provides a centralized method for version control of forms across facilities and creates a centralized location where all documents come in from the same direction, are tracked and are filed with the right patient, automatically.
The Future: Continuing to Pioneer in Healthcare
With the successful demo and subsequent launch of FormFast Connect three months after HIMSS, FormFast not only strengthened its relationships with its existing care providers but began gaining traction in the Salesforce ecosystem.
Working with CodeScience gave us the expertise we needed to get started and get our team where it needed to be," said Yancey. "CodeScience provided a lot of different value — not just code, UI, UX, design, architecture, security review, and navigating the Salesforce partner pathway — but in getting us started in that ecosystem and positioning us to succeed. We feel good about where we're going — and CodeScience was a crucial part to that."
With their launch on the AppExchange, Kori O'Brien, SVP, ISV Sales, Salesforce had this to say in a press release, "Everyone and everything is getting smarter and more connected than ever before, and companies are looking to transform the way they connect with customers, partners, and employees. By leveraging the power of the Salesforce Platform, FormFast provides Salesforce Health Cloud customers with an exciting new way to collect the real-time information they need to deliver a higher quality of care."
FormFast has since pioneered with the Health Cloud Go-to-Market team, a Lightning-focused integration for large hospital networks on Health Cloud. With FormFast Connect filling some of Salesforce's whitespace, it is now time to grow. As Health Cloud's features expand, there is a tremendous opportunity to solve and simply some of the most complicated parts of healthcare.
Whether you're a long time partner or just now evaluating the Salesforce ecosystem, we would love the opportunity to help you build for success.