What We Do
We collaborate with ISVs to develop products for commercialization on the Salesforce AppExchange, serving as an expert guide for navigating the often complex, and always evolving, Salesforce ecosystem. We build apps that can easily scale and adapt to Salesforce updates and innovations, and position you to respond quickly to marketplace demands.
Our AppExchange Product Development (PDO) services are right for you if:
You're an ISV with an idea for a product, but you lack the Salesforce knowledge and expertise to build it yourself.
You want to develop a new product

You have existing tech you'd like to replatform to bring to market on the AppExchange

You have an existing product that isn't performing as well as it could be
We're Trusted By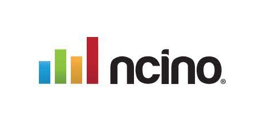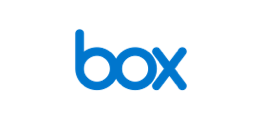 Why CodeScience?
Over the past 15 years, we've built 400+ apps that account for 70% of the total ARR of the AppExchange. With our experience building best-selling apps and deep ecosystem relationships, we'll help you avoid expensive mistakes and get to market up to 3X faster than you would on your own.
We're Salesforce Insiders
When you work with us, you'll get all the advantages that come with partnering with experts who know the ins and outs of Salesforce. And as Salesforce's first PDO, you'll also benefit from our exclusive access to information and support not available to most ISVs.
We're Agile
No two projects are the same. We'll work with you to determine a scope of work that gets the results you're after on time and on budget. And while it may seem counterintuitive, investing in a partner you can trust always pays off.
We'll Get You to Market 3x Faster
Salesforce security reviews are tough (more than 50% of ISVs don't pass the first time) and the platform is constantly evolving. We'll help you avoid roadblocks, ensure you pass your security review, and significantly accelerate your speed to market.
We didn't get this good by accident.
Benefits of a CodeScience-built App
Scalable
Our expert team can navigate the nuances of custom Salesforce development, which helps you avoid the headaches that platform, data, and user volume limits can cause down the road.
Built Right the First Time
We build to take advantage of Salesforce innovations and releases, resulting in significantly lower maintenance costs and eliminating costly interruptions caused by technical debt.
Repeatable & Reusable
Our proprietary methodology and frameworks result in repeatable processes and reusable assets, speeding up the build and making updates and scaling easier in the future.
Peace of Mind
When you work with us, we'll be by your side to answer questions, help you validate decisions, and provide time-saving guidance, resulting in a product built for success.
Not only did they erase three years of frustration…CodeScience delivered us a great app in less than four months."


Head of Integrations & Partnerships | Mailchimp
What the whole CodeScience team understands is that to do things well, you have to invest in planning and analysis at the outset. Everyone wants to shortcut the work upfront in the false belief that they will save money. But in the end, you spend as much or more at the tail-end because you didn't plan well enough."


President and CEO | Geneia

My surprise CodeScience benefit is how connected they are within Salesforce's executive management. They introduced us to leaders from the Salesforce ISV and healthcare teams that helped us get the most out of our investment in the platform — this would have never happened without them."


President and CEO | Virtual Regulatory Solutions

Ready to get started?
If you're an ISV building or scaling an app for sale on the AppExchange, we'll help you avoid expensive mistakes and get to market up to 3X faster. Just answer a few quick questions so we can get you to the right person.
We look forward to working with you!