What We Do
As a pioneer in Salesforce application development, CodeScience has evolved into the market leader for Managed Services on the Salesforce platform. Whether you are an ISV on the AppExchange or an enterprise company with hundreds of Platform 360 apps, the CodeScience Managed Services team can help you support, enhance and modernize your investment in Salesforce technology.
For ISVs
As an ISV, you already know how important it is to build a quality product, generate strong reviews and create happy customers. The challenge is that your team often gets stuck managing new release updates, feature updates, security checks and bug fixes.
CodeScience is here to help by providing exceptional Tier II and Tier III support, while seamlessly integrating with your product organization, gaining proficiency in your application and enhancing your product offerings.
For Enterprise
At CodeScience, we understand the unique challenges faced by organizations that have built custom Salesforce apps on the Salesforce platform and now need to take them to the next level for their businesses and business units. 
We can help your team optimize your custom Salesforce apps and bring them and your Salesforce orgs up to Enterprise grade standards.
We're Trusted By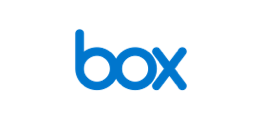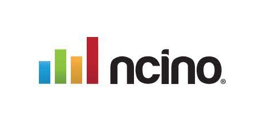 Why CodeScience Managed Services?
As the top software engineering firm in the ecosystem, our job is to understand the Salesforce platform better than Salesforce. We are relied upon to optimize how to leverage the platform for our clients, guide them on how to avoid technical limitations and triage tier II technical support challenges faster and more efficiently than anyone in the industry. Think of us as an extension of your team that can help you solve the toughest problems, provide strategic technical guidance and if and when needed, connect directly to key teams at Salesforce to help you.
When you partner with CodeScience, your team is freed up to focus on new product development research, faster product innovation decision making and improved customer relationships.
An FTE Without the Overhead.
For me, the big value of CodeScience is having a team that understands my challenges. They do a great job of translating my business needs into tactics. Then they go one step further and help us formulate our business case for upper management so we can get our most important projects approved. We have a lot to juggle between core app development, tech debt, and security issues, so this is invaluable. I would hire CodeScience to optimize, improve and maintain our app every time."


Enterprise Client | Large Data Analytics Provider
Ready to get started?
If you're an enterprise company on the Salesforce platform trying to optimize your business processes, enhance customer engagement and drive operational efficiency, we are here to help.