What We Do
We help ISVs manage the nuances and challenges of maintaining an app on the Salesforce platform, from new releases and feature updates to security checks and bug fixes. As a pioneer in Salesforce application development, our Managed Services group serves as an extension of your team, so you can stay focused on your vision for the future and your customer needs.
Our Managed Services are right for you if:
You're an ISV with a Salesforce app and a product roadmap, but you lack the Salesforce expertise and connections to take things to the next level.
Your team's core competency is not Salesforce and you need a team of experts to get things done fast

You need to make critical decisions about your app and you are uncertain about which path to take

You have roadmap priorities and you don't have the time to deal with the maintenance of your app
We're Trusted By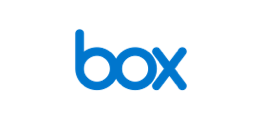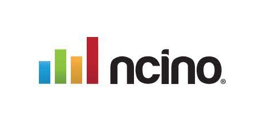 Why CodeScience Managed Services?
Over the past 15 years, we've built 400+ apps and developed a deep understanding of the Salesforce ecosystem along the way. CodeScience Managed Services goes beyond providing exceptional Tier II and Tier III support. Our team integrates seamlessly with your product organization, gaining proficiency in your application and collaborating with you to maintain and enhance your offerings.
We're Trusted Advisors for Salesforce
CodeScience is a trusted advisor to Salesforce, working directly with their Product Teams to tackle complex problems and develop intellectual property for ISVs and SIs. Our strong relationships within the organization enable us to resolve technical challenges quickly and keep your product on track.
We're Strategic Guides for Your Business
Because of our collaboration and relationships with the Salesforce team, we are privy to many of the changes that are coming to the platform. This means we can provide you guidance about the future, share best practices, and ultimately, help you make the right decisions to accelerate your success.
We're Insurance Protection for Your Future
Enterprises and ISVs face complex challenges on the Salesforce platform from the limits placed on support ticket submissions to the lack of communication about new features coming to the platform. CodeScience can remove these roadblocks, keep you in the loop, and help you make better decisions going forward.
We didn't get this good by accident.
CodeScience Managed Services Provides
Team Extension
If your team is stretched too thin or uncertain about what to do next, we can plug in where you need us most. Whether you are having issues with Salesforce integration, third party extensions, or general maintenance tasks, we have the expertise to fill in knowledge gaps and keep your product on track.
Mission Focus
Regardless of whether your app is native to Salesforce or built on another platform, your primary focus should be on your product roadmap and delivering the features your customers demand. At CodeScience, we help your team stay focused on what matters most – creating  a  great product and customer experience – and we take care of everything else.
Piece of Mind
When you partner with us, we will be by your side to answer questions, validate decisions, and provide time-saving guidance that will grow your business. We are trusted advisors that do more than managed services. We help you think outside the box and provide valuable insights to help you maintain your momentum, enhance efficiency, and crush the competition.
Not only did they erase three years of frustration…CodeScience delivered us a great app in less than four months."


Head of Integrations & Partnerships | Mailchimp
What the whole CodeScience team understands is that to do things well, you have to invest in planning and analysis at the outset. Everyone wants to shortcut the work upfront in the false belief that they will save money. But in the end, you spend as much or more at the tail-end because you didn't plan well enough."


President and CEO | Geneia

My surprise CodeScience benefit is how connected they are within Salesforce's executive management. They introduced us to leaders from the Salesforce ISV and healthcare teams that helped us get the most out of our investment in the platform — this would have never happened without them."


President and CEO | Virtual Regulatory Solutions

Ready to get started?
Our team of Salesforce experts is here to help your team maintain, optimize and enhance your offerings. Let's have a conversation.